Installation - Setup
In most case RemoDNC will be installed using our downloadable installer package available from our website at www.easydnc.com
When the installation process is complete you'll find RemoDNC icons in your windows start menu and on your Windows Desktop.
The first time you use RemoDNC it will show one CNC icon in the panel. You can add more CNC icons by clicking the (+) button.
Each CNC icon is a machine profile. It contains the DNC configuration for one CNC. To edit a machine profile you click the CNC icon and select "Setup" from the menu.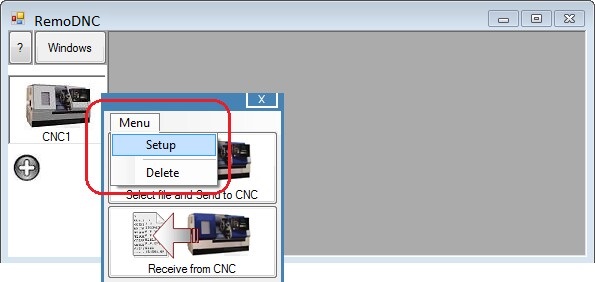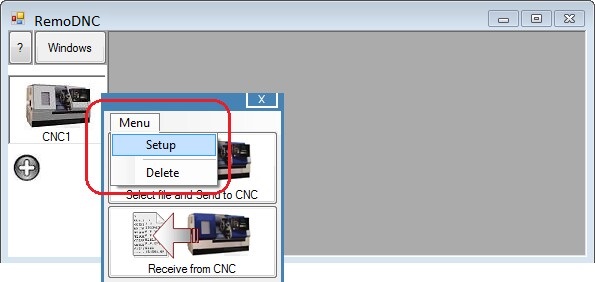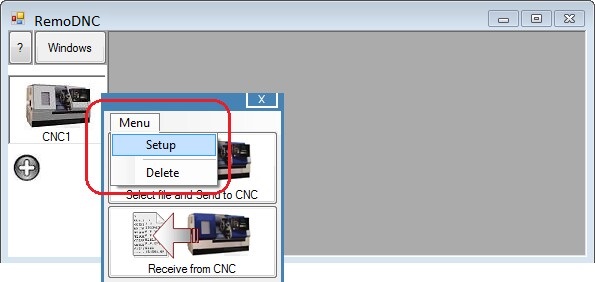 When you select 'Setup' from the menu the setup window appears.
At first this might look a little complicated but the good news is that you can ignore most of the options – easyDnc will do most things automatically so the defaults will work fine in many cases.