Sending Data to the CNC
To prepare a file ready to send to the CNC click the relevant CNC icon and select the option to Select file and Send to CNC.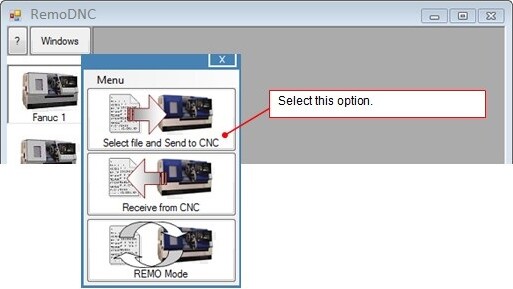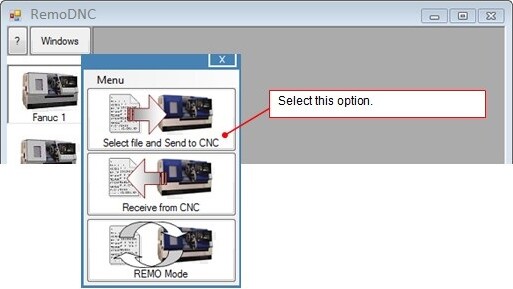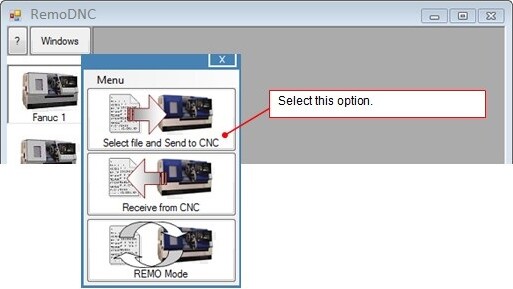 A Window appears allowing you to select a file.
In our example we'll select the file O3475 and show how to send it to the CNC on the next page.
Note:
It doesn't matter if you want to load the file into CNC memory or DNC Drip-Feed to the CNC. The procedure is the same.