Receive Data from the CNC
To receive data from the CNC you put easyDnc into 'receive' mode.
Click the relevant CNC icon to open the menu and select the option 'Receive from CNC'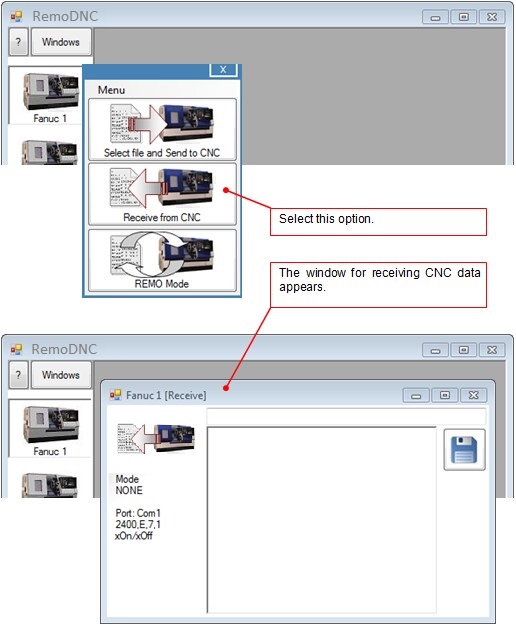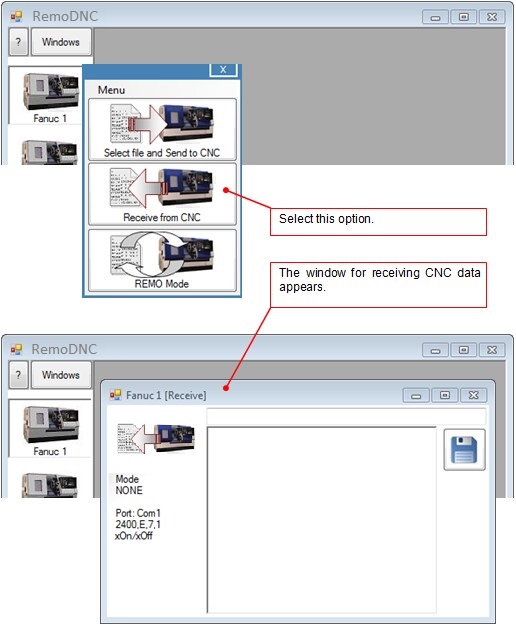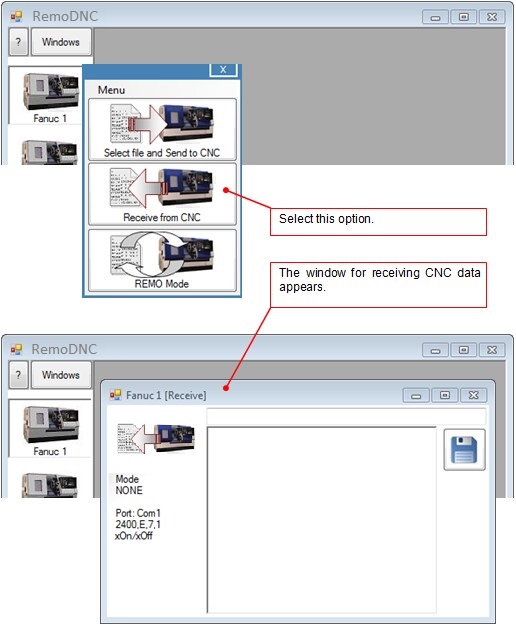 Now go to the CNC console and send / punch the program/file from the CNC.
As soon as the CNC begins to send the data you should see it appear on easy Dnc's receiving window.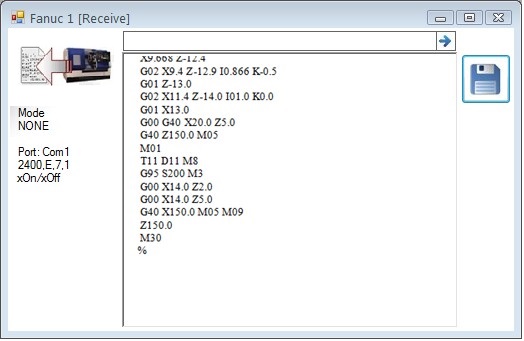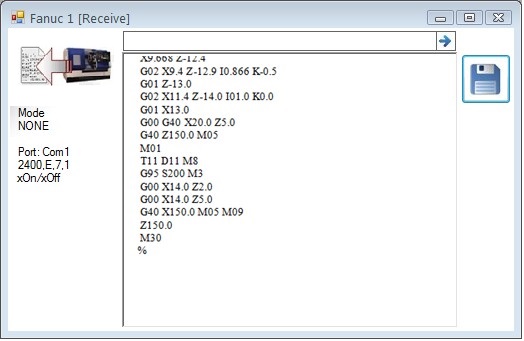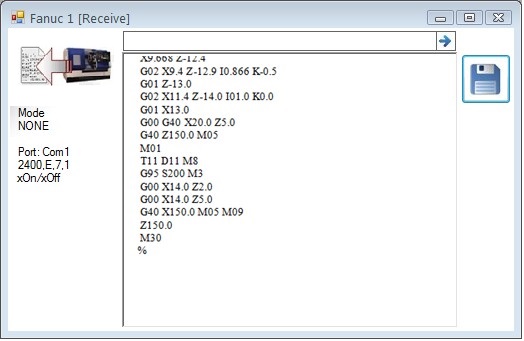 The receive window also functions as an editor. You can edit directly into the window to change the data then save it to disk or even send it back into the CNC.
Use the 'disk/save' button to save.
To send the data back to the machine click the arrow (top right corner of the window). The text is copied into the easy DNC 'Transmit' window ready to be sent to the CNC.