Setup / Configuration
The first thing you'll need to do is to setup your first machine.
From the menu select the 'Setup' option and the setup windows appears as shown on the next page.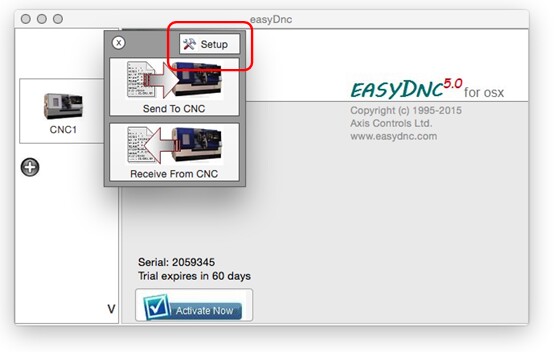 Note:
Some versions of EasyDNC have a slightly different layout but the functionality is the same.