Introduction
This version of EasyDNC is a Windows "MDI" type application. (Multi-Document Interface) where the main program window (seen below) is a container for one or more separate DNC task windows. MDI technology allows EasyDNC Remo to multi-task to manage, send and receive data to more than one CNC at the same time.
The Remo DNC Management 'container' window.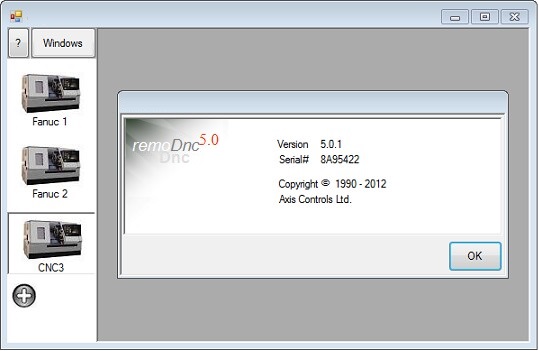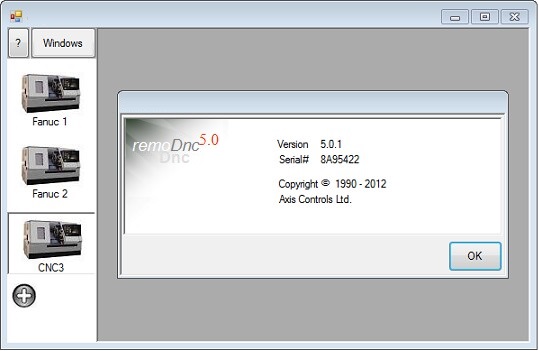 You can run a number of DNC tasks at the same time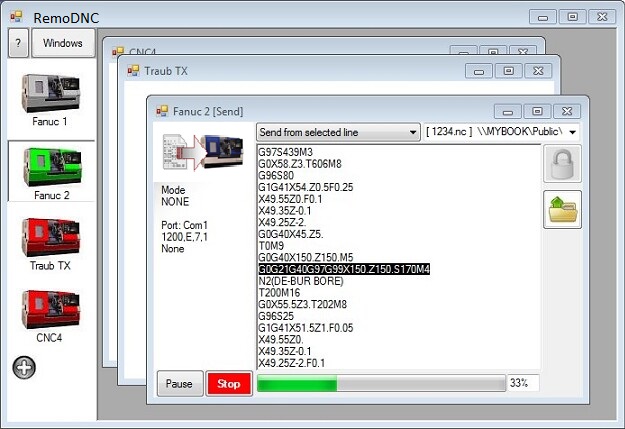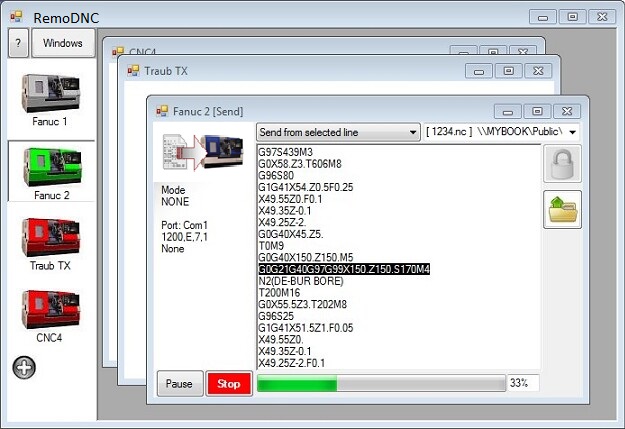 Drag and size the windows any way you want. Here we're sending to two CNC machines at the same time. In the example below we selected the option to "Tile Horizontally" and easyDnc sizes and arranges the windows automatically giving us a clear view of both DNC processes.